Are you seeking a natural way to improve your overall wellness through CBD in Canada?
Happy Bears is undoubtedly one of the best-in-class options. As a pioneer hemp company in Canada, it promotes a healthy body and mind.
Happy Bears specializes in high-quality CBD products such as CBD gummies, oils, topicals, and capsules that can help you achieve a better balance in your life.
Wondering if their products would give you a bang for your buck? Then this all-inclusive guide is a must-read. Our Happy Bears CBD review provides an overview of what to expect while selecting their products.
What is CBD?
CBD, or cannabidiol, is a compound in the cannabis sativa plant. Unlike THC, another compound in the cannabis plant, CBD doesn't produce psychoactive effects. Simply put, it won't get you "high."
Instead, CBD interacts with your body's endocannabinoid system to promote homeostasis and balance.
Studies have shown that CBD helps with numerous health and wellness concerns. It's a remedy for health-related issues ranging from anxiety to pain, inflammation, and sleep.
Since it became legal in Canada, more and more people are turning to CBD products as a natural way to support their overall wellness. Thus, the last few years have seen the rise of new companies claiming to deliver high-quality cannabis products.
What makes Happy Bears CBD hemp company different? You'll have an answer to this question after reading this review.
What You Need To Know About Happy Bears
Happy Bears is a famous family-owned company that operates as an online dispensary. They produce high-quality CBD products in Canada. The company was founded in 2017 to provide natural and effective alternatives to traditional pharmaceuticals.
They offer a wide range of CBD products, including edibles, oil tinctures, capsules, topicals, and pet products.
One of the things that sets Happy Bears apart from other CBD companies is their commitment to quality. They use only the highest-quality ingredients in their products, and all of their CBD is sourced from organic, non-GMO hemp grown in the United States, Europe, and Canada. Additionally, their products are third-party lab tested to ensure purity and potency.
Happy Bears offers a variety of CBD products to suit the needs of their customers. Their gummies are a popular option, as they are both tasty and convenient. The gummy bears have flavors like cherry, orange, lime, and lemon.
Reputation-wise, Happy Bears edibles have accumulated hundreds of positive independent reviews online from their vast customer base.
Benefits of Using Happy Bears CBD
Some of the benefits customers have reported are:
Pain relief: Many people use CBD products to manage chronic pain. Marijuana boasts anti-inflammatory properties that dispel swelling and pain.
Better sleep: According to reviews, it has relaxing effects on the body and promotes better sleep. Thus, it's safe to say Happy Bears products boost sleep quality.
Reduced anxiety and depression: Cannabis has proven anti-anxiety and anti-depressant effects. Happy Bears offers a range of products that promotes relaxation and calm.
Improved skin health: Research shows marijuana has anti-inflammatory and antioxidant properties. This is a valuable feature in enhancing the appearance and health of the skin. In addition, Happy Bears has topicals that influence skin health positively.
Promotes overall wellness: CBD has many health benefits, from reducing inflammation to improving brain function. And these benefits aren't missing in Happy Bears products.
Happy Bears CBD Products and Their Features
Happy Bears Edibles manufacture a wealth of products to suit the diverse customer's needs. You can shop full-spectrum CBD oil, CBD edibles, broad-spectrum products, and any cannabis product.
Here's a breakdown of some of their most popular products and features:
CBD Gummies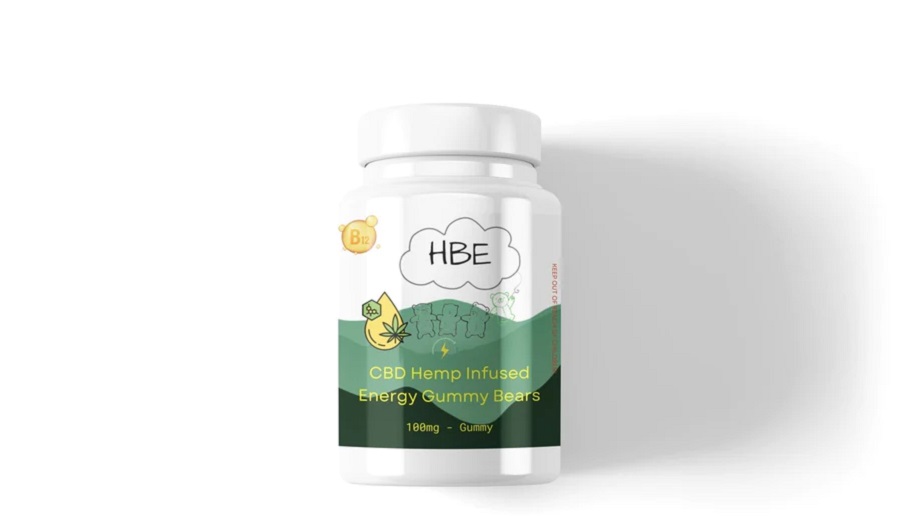 These edibles are a tasty choice for cannabis consumption. Each gummy contains 10mg of CBD made with natural ingredients. They come in various flavors like cherry, orange, lime, and lemon. Their flagship products include cannabis-infused gummy bears,
CBD Oil Tinctures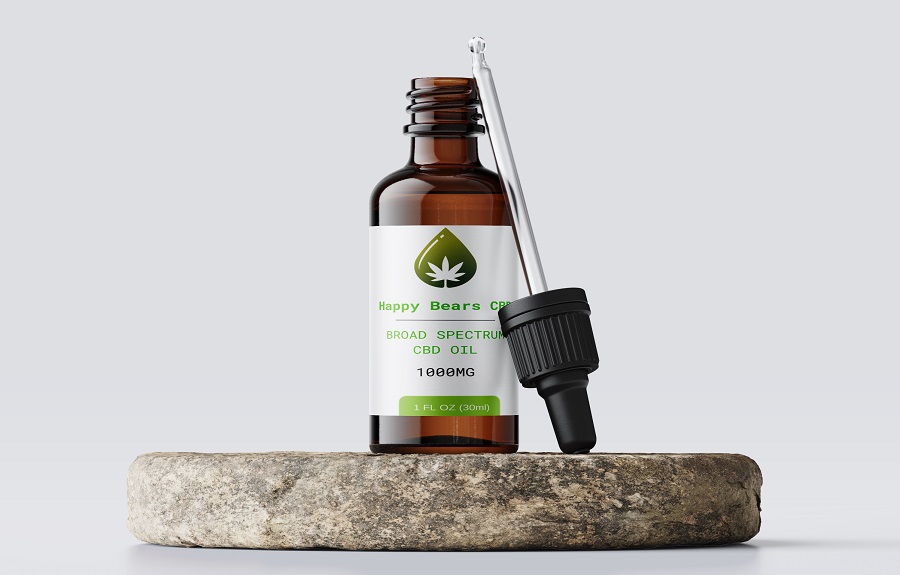 Happy Bears CBD Oil Tinctures are manufactured with pure CBD isolate and organic MCT oil. The tinctures come in various strengths, ranging from 500mg to 3000mg of CBD per bottle. In addition, these CBD oils come in natural, mint, and orange flavors.
Generally, Happy Bears sell essential oils, cannabis Hemp Oil Tincture in avocado oil, cannabis Hemp Oil Tincture in olive oil, Cannabidiol Oils Softgels, and other Happy Bears edibles.
The best part is the online edibles reviews are positive!
CBD Capsules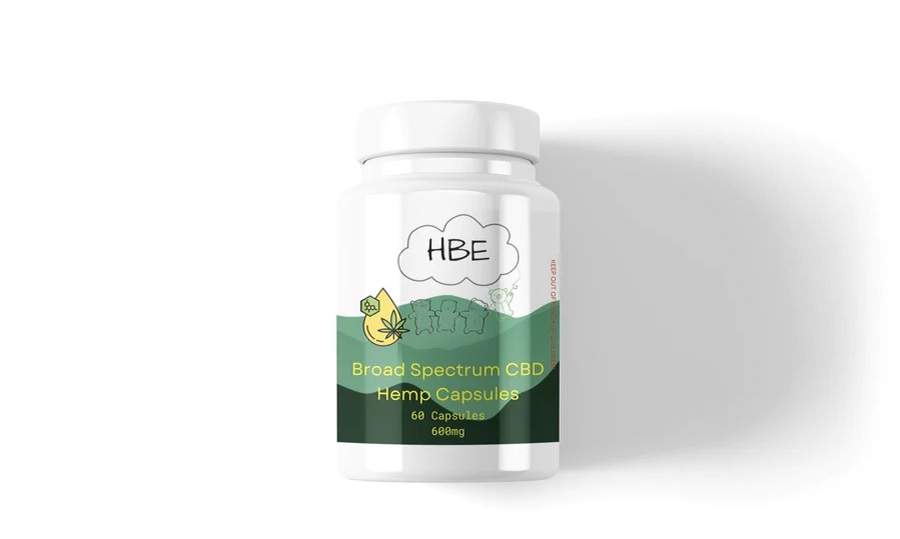 Capsules are a convenient way to take CBD on the go. Each Happy Bears capsule contains 25mg of CBD and is made with organic hemp extract and organic MCT oil.
CBD Topicals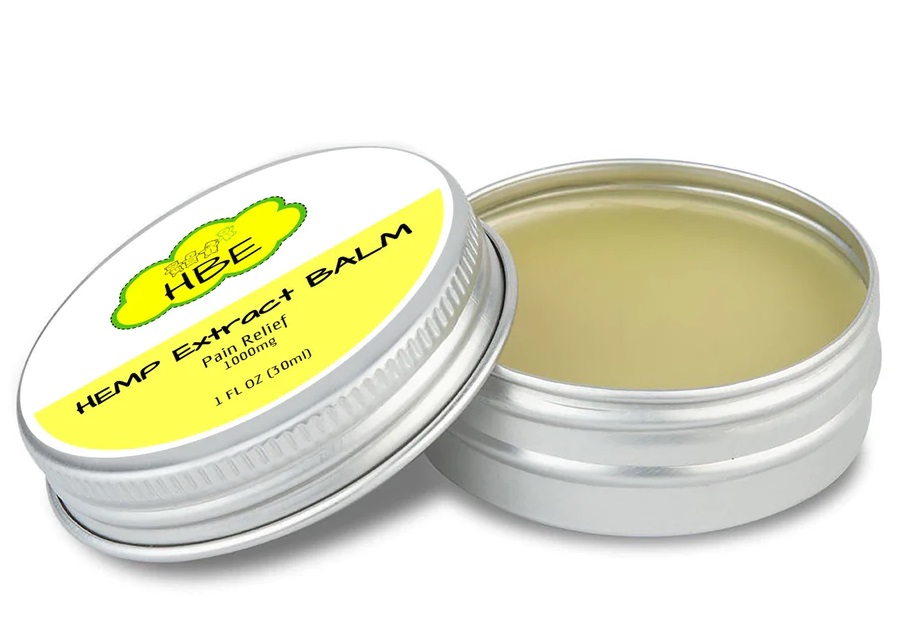 The topicals provide localized relief to sore muscles and joints. This hemp company also produces a CBD muscle gel that contains 500mg of CBD per jar and a CBD salve that includes 1000mg of CBD per jar.
CBD for Pets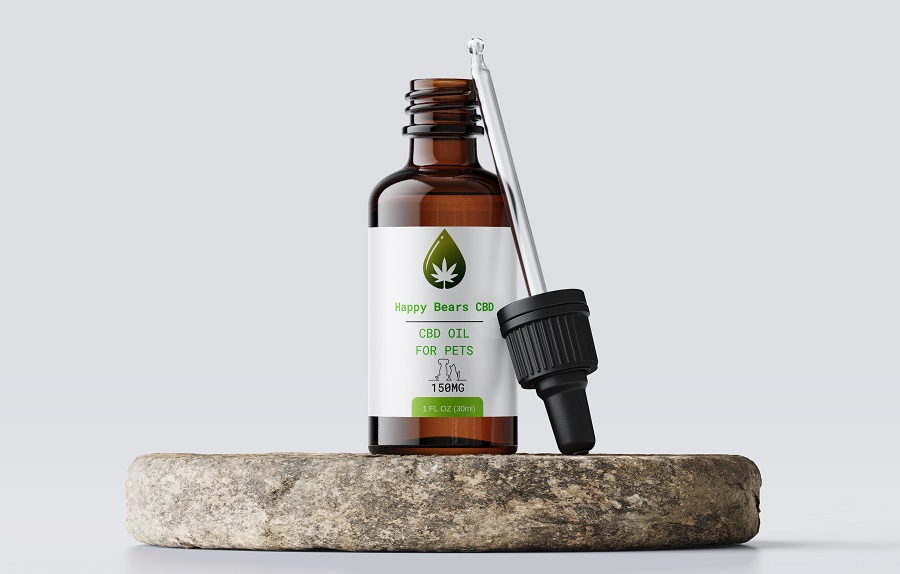 Finally, they have a list of CBD products specifically designed for pets. Their pet CBD oil tinctures are made with organic MCT oil. And they come in various strengths, ranging from 250mg to 1000mg of CBD per bottle.
Pet products include CBD pet treats in different flavors, like bacon and chicken.
Happy Bears CBD Dosage Guide
Caveat: This dosage guide is a suggestion and shouldn't replace professional recommendations. If you are treating a medical condition, it's always best to speak with a medical professional. That way, you will get a personalized dosage for your needs.
Moreover, everyone's marijuana reaction is different, and there is no one-size-fits-all dosage for CBD. Factors such as weight, metabolism, and the severity of your symptoms can affect how you react to cannabidiol quantity.
As a general guideline, Happy Bears CBD recommends starting with a low dosage and gradually increasing it until you achieve your desired results.
However, if you are new to CBD, you may experiment with this dosage until you find what works for you:
First week: Use ¼ of the dropper
Second week: Add ¼ of the dropper to test your limit.
If you can go further, you may try it until you find your comfort zone.
The best way to take CBD oil is sublingual absorption. That means putting the oil directly under your tongue and leaving it for 15 to 30 seconds. This aids absorption through your tongue's blood capillaries.
Happy Bears CBD Pricing and Discounts
Happy Bears CBD products are affordable, making them accessible to many customers.
But beyond that, they often give out discounts occasionally. They also have deals particular to some customers. You'll find the discount options below.
CBD Discount for Seniors
This discount allows senior citizens to enjoy a 35% discount on Happy Bears CBD. However, this benefit extends to veterans or active military and healthcare providers.
Wholesale Program
You can also enjoy the wholesale program if you become a Happy Bears wholesale partner. What you have to do is simple. Just fill out a wholesale online form to get a coupon code you'll provide at checkout.
This program caters to people interested in getting numerous products wholesale.
Other Discounts
At the time of writing this article, Happy Bears has a buy 1 get 1 free discount that is subject to change anytime. In addition to this, there are discounts on some products. It's not rare to stumble on a juicy offer on Happy Bears' website.
How to Make Payment On Happy Bears CBD
Currently, the payment options at Happy Bears cannabis dispensary are Mastercard, Visa, and Visa Debit. These payment methods are pretty reputable and easily accessible. Therefore, the chances of encountering difficulties are low.
How to Receive Happy Bears' Products
This marijuana shop processes orders on the same day you make a purchase. But once it's past 5 pm, your order will be processed the following day.
Happy Bears delivers to all Canadian provinces via the Canada Post. This means you'll get a tracking number for tracking purposes. Depending on your location, delivery typically takes 1-5 business days.
The shipping fee is a $7.99 flat fee for all orders below $49.99. But orders above $49.99 gets free shipping.
Is Happy Bears CBD Worth It?
Frankly, Happy Bears CBD is worth considering. Their products are effective, affordable, and easy to use, consisting of a healthy range of options personalized to serve your taste buds.
Whether you're dealing with anxiety, pain, or sleep issues, Happy Bears CBD has a product that can help. So why not give them a try and experience the benefits of CBD for yourself?
Ready to try Happy Bears CBD for yourself? Visit their website today to browse their full range of products and place your order. Be sure to leave your own review afterward!